Sandwich ideas
From: bonappetit.com
Sliced Radishes + Soft Butter + Sea Salt
Know your radishes—some have a spicier bite than others.
Sriracha + Mayonnaise + Turkey Breast + Parsley Leaves
Mix together a big batch of Sriracha and mayo—it keeps in the fridge pretty much forever.
Hummus + Chopped Olives + Spinach
Use baby spinach if eating it raw, or give more mature leaves a quick sauté. Don't forget to remove the olive pits!
Almond Butter + Honey + Greek Yogurt
Almond butter on one side of the bread, yogurt on the other, and honey drizzled all over both.
Mashed Black Beans + Cilantro Leaves
Doctor up canned beans with a little EVOO, salt, and pepper to make a spreadable paste.
Mashed Red Lentils + Braised Greens + Garam Masala
Add the spice mixture to the greens as they cook.
Cold Sliced Steak + Butter + Sea Salt
Use a tender cut, like flank or skirt steak.
Tahini + Date Syrup + Chopped Dates
Don't have date syrup? Try pomegranate molasses.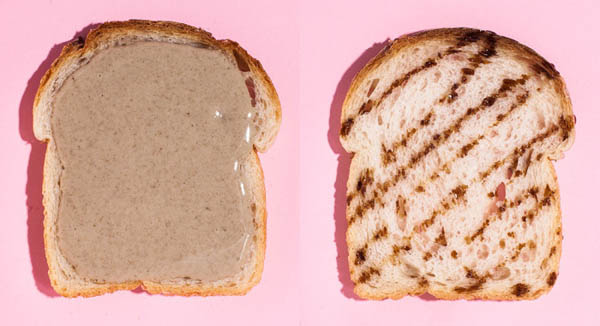 Butter + Jam + Pea Shoots
Make sure the butter is at room-temperature for maximum spreadability. Use raw pea shoots for extra crunch.
Sautéed Spinach + Grilled Halloumi + Harissa
A thin smear of harissa on the bread adds garlicky heat to this substantial combo.
Arugula + Shredded Chicken Thighs + Garlic Aioli
Peppery arugula can stand up to a creamy sauce.
Tomato + Butter + Sea Salt + Black Pepper
Don't even attempt this one with out-of-season tomatoes.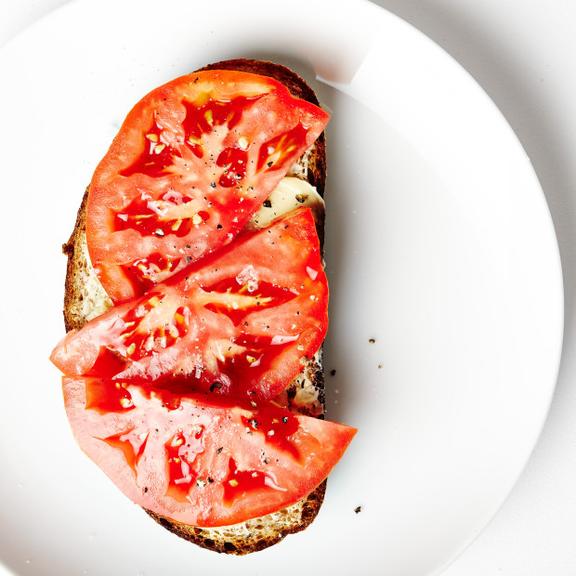 Bacon + Peanut Butter + Jam or Sliced Strawberries
Give a shoutout to Elvis and add banana, too.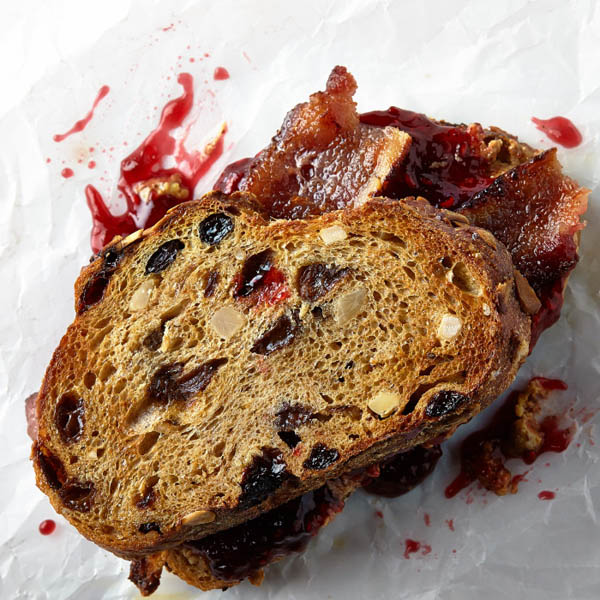 Prosciutto + Sliced Figs + Quince Paste
Salty, fatty, and sweet.
Mashed Avocado + Red Pepper Flakes + Olive Oil + Sprouts
The riper your avocado, the better this will be. Use any kind of sprouts you'd like.
Cheddar Cheese + Sliced Apples + Watercress
The bitter watercress is a nice match for sweet apples and sharp cheddar.
Basil Pesto + Roasted Veggies + Parmesan Shards
Make a big batch of veggies for dinner and use the leftovers on your sandwich.
Paté + Whole-Grain Mustard + Chopped Cornichons
Like a portable charcuterie board!
Fried Egg + Bacon + Spicy Greens
Skip the bagel or English muffin and make your breakfast sandwich on hearty bread, instead.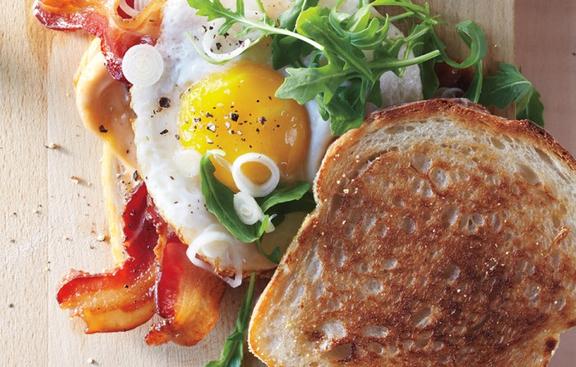 Pumpkin Butter + Pear
No one would be upset if a little maple syrup found its way into the mix.
Chèvre + Herb Pesto + Sunflower Seeds
Any tender herb, like parsley, cilantro, or basil, will do.
Miso + Chopped Scallion + Tempeh
Pan-fry the tempeh first—and spread the miso thinly. It's powerful stuff.
Crème Fraîche + Grated Carrots + Dukkah + Lemon Zest
Mix the zest and dukkkah with the carrots—a splash of wine or Champagne vinegar will add extra acidity.
Egg Salad + Little Gem Lettuce + Dijon Mustard
You can substitute butter or bibb lettuce.
Mashed Peas + Shredded Chicken Breast + Lemon Zest
We always have a bag of frozen peas stashed away for such important purposes.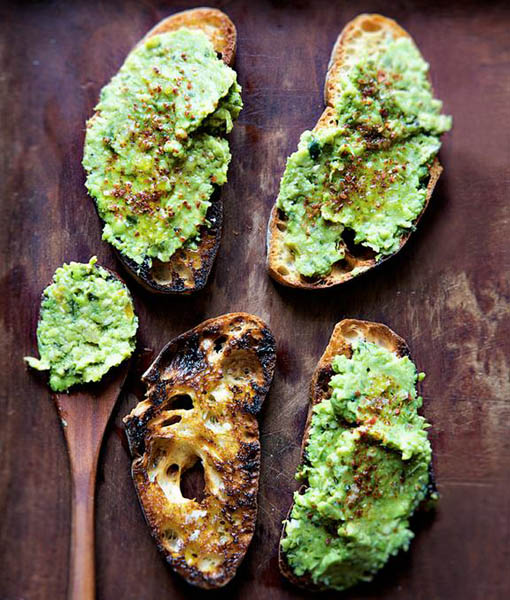 Canned Tuna + Bonito Flakes + Miso Paste + Romaine
Crisp, ice-cold romaine adds the perfect crunch.
Roast Beef + Caramelized Onions + Bacon Jam
Make things easy on yourself and make a big batch of caramelized onions.