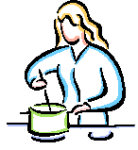 Broad Bean Falafels
From LeeJ

200g fresh broad beans
200g chickpeas (canned)
3 cloves garlic (crushed)
4 spring onions (chopped)
2 tablespoons fresh flat-leaf parsley (chopped)
2 tablespoons fresh mint (chopped)
3 teaspoons ground cumin
3 teaspoons ground coriander
1 teaspoon toaster cumin seeds
lemon juice (to taste)
1 teaspoon baking powder (combined with 2 tablespoons warm water)
olive oil (to bind)
salt & pepper
Put all ingredients into a food processor (except olive oil). Pulse the mixture into a coarse paste. Then add a little olive oil at a time until you reach a sausage meat type consistency. Roll 1 tablespoon size balls with your hands and arrange on a plate. Cover and refridgerate for about an hour.

Heat about 10cm of olive oil in a wok until hot. Drop a few falafel into the oil and cook, stirring, to brown all sides for about 1-2 minutes. Drain on paper towels and repeat for all the falafel.
The unfrozen mixture freezes well.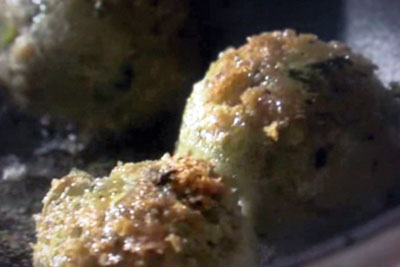 Serve hot or cold with some garlic yoghurt, squashed into a bit of lebanese bread.