Great North Run 2003
There were various starts to the run, but I began at the buttie wagon on the A66 at the A1 junction. We then moved steadily North via High Force, Hartside, Kielder, and the Borders, with an overnight stay in Kelso.
There was also a Sunday morning visit to The Jim Clark Room Museum which I had to miss this time as I had to return to London. More info on the Jim Clark room (well worth a visit for all Lotus fans), can be found here.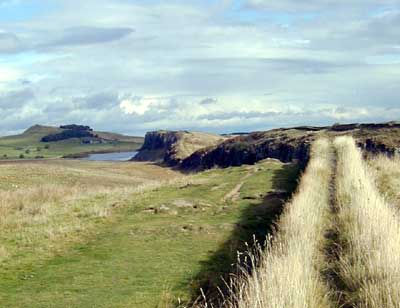 Not the best of Elise roads!
As I booked late, the main hotels were already full, but I managed to find Plumbraes Barn
Ednam, near Kelso which turned out to be for less than the price of a hotel room. Highly recommended! Fresh farm produce supplied to order, and a lovely self contained room with stunning views.
The route details can be found here (Word Document), or here ( html). A JPG image of a similar past route can also be found here.
Details of other trips I've made along the beautiful, and not-to-be-missed Northumberland coast can be found here