Tesla, 2006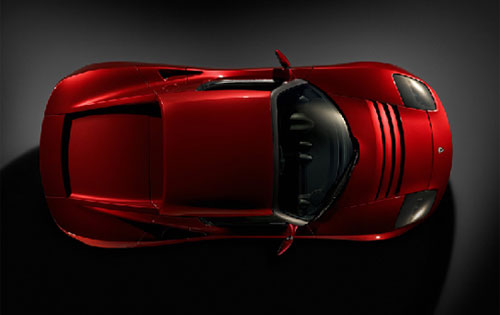 Silicon Valley startup firm Tesla Motors developed a pure-electric, high-performance two-seater called simply the Roadster. The carbon-fiber-bodied Tesla Roadster was originally designed by and jointly developed with Lotus. Final assembly planned to be at the Lotus facility in Hethel, England, although Tesla maintaining an R&D center at its headquarters in Northern California.
The car is fitted with a lithium-ion battery pack and a 185kW (248 horsepower) electric motor driving the rear wheels through a clutchless two-speed automatic transmission. The chassis is bonded extruded aluminum, with double wishbones at all four corners.
0 to 60 mph is quoted as about 4 seconds and it achieves the equivalent of 135 mpg. Top speed is estimated at more than 130 mph. More significantly, Tesla claims the car can run up to 250 miles on a charge — a huge leap over earlier electrics such as General Motors' EV1.
The Roadster comes with a soft top; a body-color hardtop is an extra-cost option. Tesla plans to install a charging station in each owner's garage, but the company will offer an optional portable charging unit so the car basically can plug into any 110V or 220V outlet. A full charge takes as little as three and a half hours. Tesla also plans to offer a "solar option" that includes installation of solar panels to help charge the Roadster while at rest. Tesla estimates the life of the battery pack at around 100,000 miles.
Tesla says it expects to launch a nationwide city-by-city tour in early 2007. The first deliveries, to customers in California, are targeted for summer 2007, with New York and Miami next in line for fall 2007. Tesla says it will not sell the Roadster to people who live outside the continental U.S. http://www.teslamotors.com/