Lotus Shopping Trolley, and the Exige
The guys at Lotus Engineering have been busy designing new models, a rather unusual recent project was a collaboration with Sainsbury's and the Design council to design a better shopping trolley!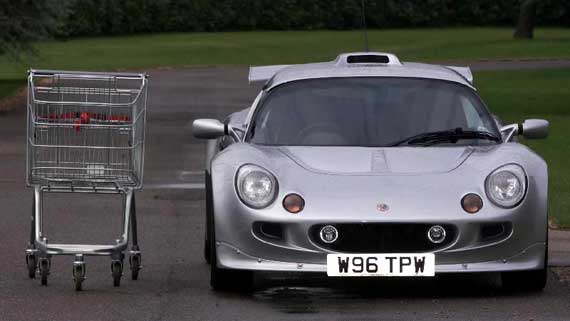 " The fundamental techniques of vehicle engineering apply to both sportscars and to all other vehicles including the humble shopping trolley.
The requirements for a fine handling sportscar are both stability
and agility in the driving experience. This can be a conflict but with clever, intelligent design you can find a perfect and balance between sporty handling and confidence inspiring stability."
Click here for the full press release
Click here for more info & pictures of the Exige, or here for more images of this fansastic trolley!