Lotus Exige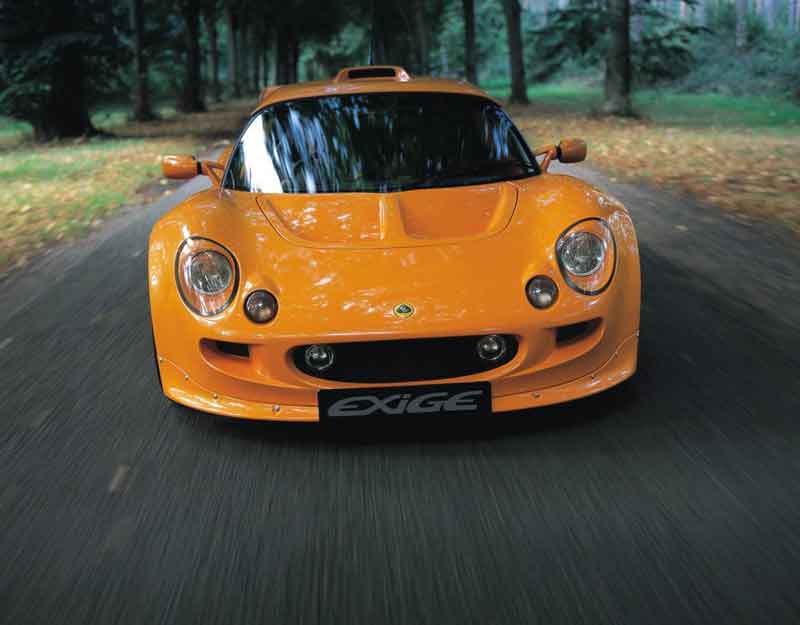 Take the Chequered Flag!
There has always been a strong link between Lotus racecars and road cars, but seldom has that relationship been so direct as with the launch of the new Exige. Stick on some race numbers and a set of slick tyres, and the Exige would be virtually indistinguishable from the Lotus Sport Elise.
That's hardly surprising, as the Exige is a road-going replica of the Sport Elise racer, albeit with a few concessions to type approval regulations and the rigours of everyday road use. But in most respects the Exige is very much what it looks like - a racecar turned road legal.
Designed to give customers the chance to share in the experience of the cars in the Autobytel Lotus Championship, the Exige is a pure driver's machine, and in true motorsport style provides for only those essentials that add to the driving experience. In other words it's a car which won't suit everyone, just those who place high value on exhilaration, all-round performance and driver satisfaction.
The Exige uses the same sleek and aerodynamic bodyshell as the Sport Elise, although some changes have had to be made to make the car road-friendly. The front apron/splitter assembly has been raised and modified to improve the ramp approach angles - the Sport Elise set-up is so low you'd never be able to drive it into a petrol station, or even up your own driveway. To balance the changes of the front-end aerodynamics and to comply with European homologation regulations the rear wing design has been resized and styled to match the rear of the car. The result is an aerodynamic package that remains faithful to that of the racer and Lotus philosophy, a highly stable combination of downforce and low drag. In fact, in wind tunnel tests the car generates 80 kilos of downforce at 100 miles per hour.