Lotus Extreme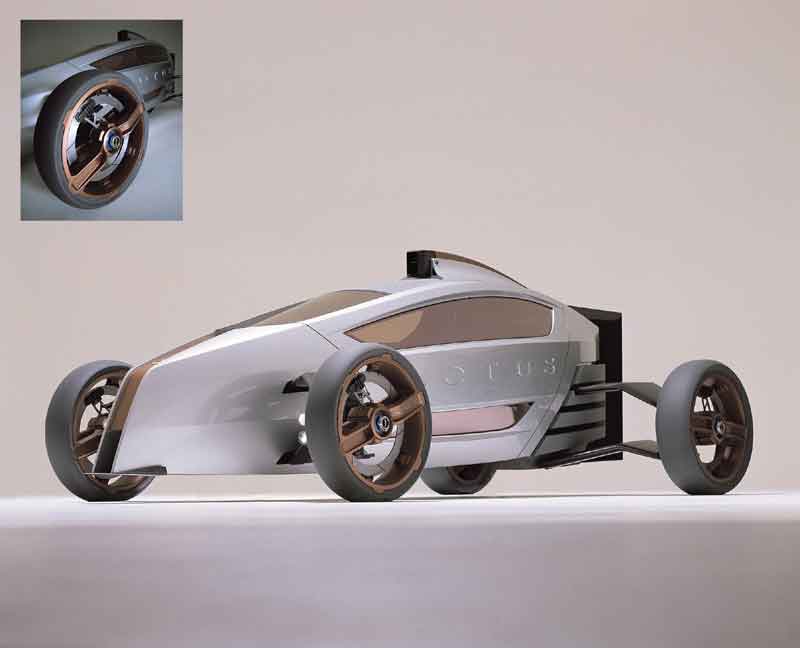 A Glimpse of the Future from Lotus?
Lotus has unveiled its latest concept car in the form of the Lotus Extreme. The full scale model of this exciting new vehicle is a key attraction on the Lotus stand at this year's British International Motor Show and has been designed and built by talented student Ted Mannerfelt in conjunction with Group Lotus.
The design takes the key principles of Lotus design - small, light, fun to drive and innovative, and utilises Lotus leading edge technology to take the driving experience to the Extreme.
The proposed vehicle is a radical, two-seater, with a fighter-cockpit seating arrangement, bringing together influences from aerospace, motorcycle and powerboat vehicles, in terms of 'look' and driving experience. Its construction will comprise of an aluminium chassis with composite bodywork and carbon fibre aerodynamic finning. In order to conform to future stringent emissions regulation it will utilise a hybrid-engine system. This system will comprise of an electric motor for zero-emission, urban driving and a natural gas two-stroke engine for ultralow emissions, high performance and highway use. The driving experience will be maximised by a unique suspension system, which will allow the vehicle to lean into bends.
The total weight of the vehicle would be in the region of only 450kg, and the concept specification estimates a top speed of 150mph and a 0-60mph time of around 5 seconds. This sports car would also be highly fuel efficient with a consumption of 110mpg without a compromise on performance.
Ted undertook his student placement for his Transport Design degree at Lotus but then through encouragement from Russell Carr, the Head of Design, he began work on his vision of a Lotus of the future at the company's Coventry facility.
Russell Carr, a graduate from Coventry University himself, says "Lotus actively supports young talent and Coventry University has a reputation for the calibre of its students within the automotive industry. We have been happy to offer Ted facilities and advise and help him achieve his creation of the Lotus concept vehicle. The Lotus Extreme captures all the Lotus design principles and we are very excited by Ted's finished project."
Lotus provided a comprehensive support package including a private design studio, materials and machining. This, coupled with the expert knowledge of some of the industry's leading engineers aided Ted in the realization of his designs.