Achieving the impossible - an improved chassis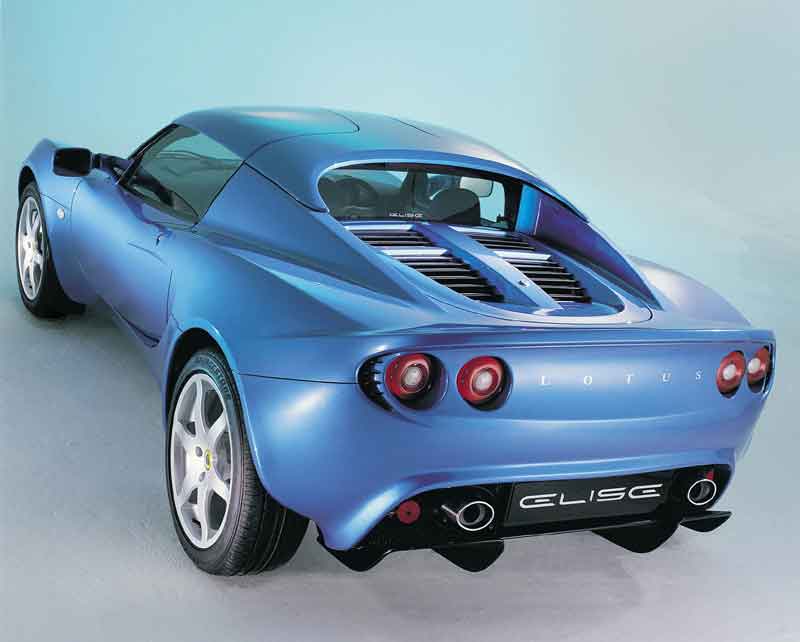 The Elise, "best handling car" in the business. How do you top it? Skill, experience, and a lot of dedicated hard work.
Spring rates have been increased (35Nm-1 on the front springs and 50 Nm-1 at the rear), and thanks to the adoption of Bilstein high pressure monotube dampers (not to mention hundreds of hours of development driving to fine-tune the set-up) the handling performance and ride quality are much improved. Roll rates are slower than before, making the Elise more agile yet more composed and stable through corners, and less pitch sensitive than before.
Bridgestone have jointly developed with Lotus the unique Potenza RE040 tyres (175/55R16 front and 225/45R17 rear) in parallel with the suspension design and tuning process. The Lotus Ride and Handling team have maximised the ability to hone the chassis and tyre characteristics to provide an overall increase in performance.
The Elise is now equipped with not only more outright grip, greater high speed stability and better progression at the limit but improved steering feel, feedback and response. And a wet road grip limit capability that is much closer to the performance in the dry.
The result is that overall the Elise feels much quicker, livelier, more responsive, predictable and even more forgiving, but most importantly more fun to drive.