Powertrain - the same, but subtly different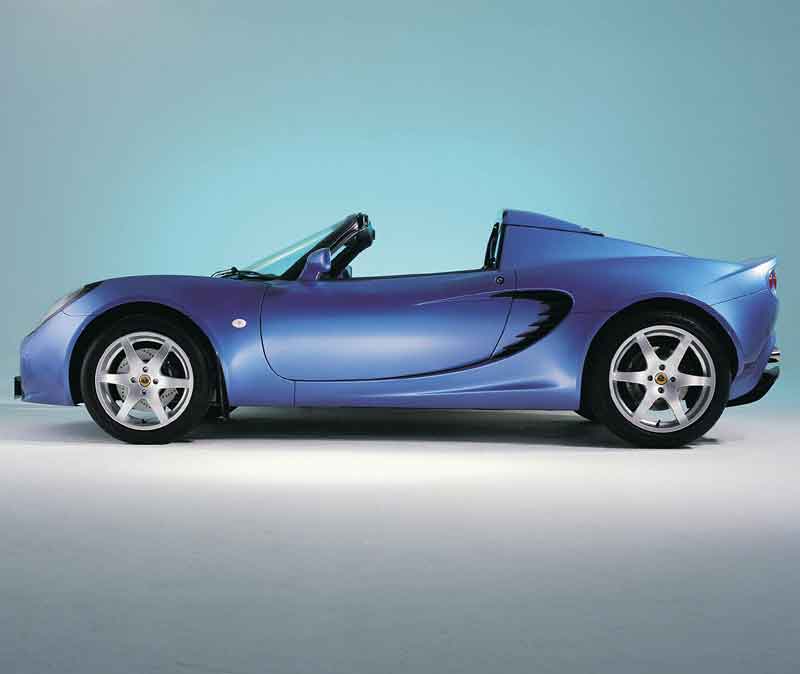 Sitting snug behind the cockpit is the same 1.8-litre 122PS / 120bhp K series engine. It's still the lightest power unit suitable for the application and it produces capable torque and a more than adequate power output for such a lightweight car.
However, there are significant improvements. The engine management system has been upgraded to pass the latest Euro 3 emissions regulations (which go through to at least 2004) - this includes fitting Lotus developed on-board engine diagnostics. Another benefit of fitting the Lotus bespoke engine management system is that the engine now has been tuned to offer improved throttle response and driveability, which combined with the close ratio transmission, now standard fitment, gives the Elise a sense of much increased performance and a sportier feel.
Because the Elise runs on larger diameter wheels and tyres, 16in at the front, 17in at the rear, it uses close gearing as standard to enhance overall acceleration feel and driveability. Top speed is 125mph, and the 0-60mph time is achieved in 5.7sec.
The legend grows
The trouble with icons is that they're difficult to replace. But not impossible. The Elise proves that by concentrating on the important issues, understanding the needs of customers, and through an instinctive appreciation of the finer points of vehicle dynamics, you can improve, even on the best.
The original Elise created a legend; its successor will ensure that the Elise reputation will continue to grow.